News
2015-12-11
5000+ YouTube Subscribers!
We Have Just Hit 2 500 000 Views and 5000 Subscribers on Our YouTube Channel!
Not one of them? You're missing out! Subscribe to Sigma channel on Youtube to be notified of new videos when they are uploaded.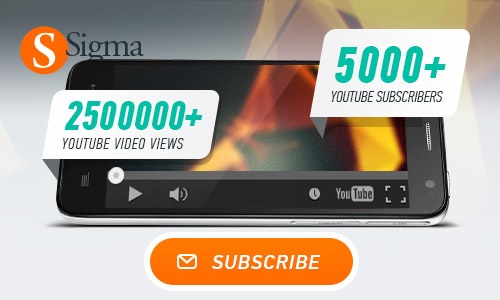 With 5000 YouTube subscribers under our belt, our sights are already set on the next five thousands and beyond. With this milestone we wanted to use the opportunity to thank a lot of people for helping us get to the point of 2 500 000 views by watching our videos, liking them, subscribing to our channel and more.
It's been an enjoyable journey so far and we have a lot of videos for the future.