News
2015-10-22
Sigma Software v.2.13.01.01
Another free update!
44 months of free updates and support for all Sigma users!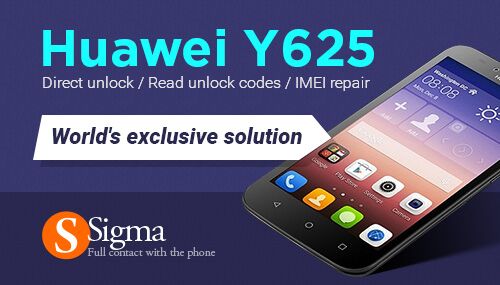 World's exclusive Direct unlock / Read unlock codes / IMEI repair for:
Huawei Ascend Y625-U13
Huawei Ascend Y625-U21
Huawei Ascend Y625-U32
Huawei Ascend Y625-U43
This smartphone is supposed to be unlocked via the diagnostic port of Qcom tab. Please follow the corresponding manual here.
Would you like us to add more exclusive phone models? You can gear up the process! Help us to find more sp-locked devices! Just fill out this form and let's improve Sigma software together!